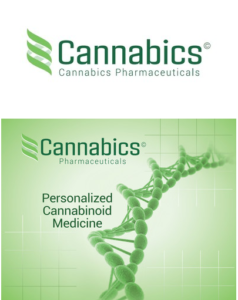 The company has filed the national phase applications after having received a favorable international patentability report from the PCT authorities regarding patent application PCT/IL2016/050471 finding all the claims innovative and inventive.
The proprietary technology patented relates to novel means of personalizing cannabis based treatments of cancer utilizing high throughput screening of biopsies and cell lines treated with pure or crude extracts. The screening enables the examination of a multitude of different cannabis compounds containing varied levels of cannabinoids such as THC, THCA, CBD, CBDA and their impact on the cancer cells. Since many cancer patients use natural cannabis as a palliative medicine to reduce pain, nausea and depression, the search for anticancer properties in the matrix of compounds may reveal and lead to better outcomes and lead to an integrated medicine, both palliative and anti-cancerous, which is natural, potent and with no side effects related to chemotherapy.
"Cannabics Pharmaceuticals intellectual property portfolio surpasses various methods of diagnostics and treatments that arise from the patients' genetics and biology and through tracking the treatment outcome," said Dr. Eyal Ballan, Chief Scientist of Cannabics Pharmaceuticals Inc. "It is a well-established notion that the success in treating cancer is based on an accurate, yet, versatile and evolutionary treatment that overcomes cancer cell sustainability and resistance."
About Cannabics Pharmaceuticals Inc.
Cannabics Pharmaceuticals Inc. (CNBX), a U.S based public company, is dedicated to the development of Personalized Anti-Cancer and Palliative treatments. The Company's R&D is based in Israel, where it is licensed by the Ministry of Health for its work in both scientific and clinical research. The Company's focus is on harnessing the therapeutic properties of natural Cannabinoid formulations and diagnostics. Cannabics engages in developing individually tailored natural therapies for cancer patients, utilizing advanced screening systems and personalized bioinformatics tools.
Disclaimer:
Certain statements contained in this release may constitute forward-looking statements within the meaning of the Private Securities Litigation Reform Act of 1995. Such statements include, but are not limited to statements identified by words such as "believes," "expects," "anticipates," "estimates," "intends," "plans," "targets," "projects" and similar expressions. The statements in this release are based upon the current beliefs and expectations of our company's management and are subject to significant risks and uncertainties. Actual results may differ from those set forth in the forward-looking statements. Numerous factors could cause or contribute to such differences, including, but not limited to, results of clinical trials and/or other studies, the challenges inherent in new product development initiatives, the effect of any competitive products, our ability to license and protect our intellectual property, our ability to raise additional capital in the future that is necessary to maintain our business, changes in government policy and/or regulation, potential litigation by or against us, any governmental review of our products or practices, as well as other risks discussed from time to time in our filings with the Securities and Exchange Commission, including, without limitation, our latest 10-Q Report filed on July 17th, 2017. We undertake no duty to update any forward-looking statement or any information contained in this press release or in other public disclosures at any time.