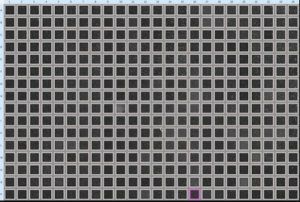 The company has recently upgraded its R&D lab to further develop the technology imbedded in this patent and to pave the way for a better understanding of the biological relations between cannabinoids and cancer, and has created a vast library of cannabinoid compounds which constitutes thousands of samples, all being tested as treatments on dozens of types of cancers in an automated fashion.
"We are excited to see the technology we offer and our vision both being implemented in our lab and acknowledged as the company's proprietary asset," said Dr. Eyal Ballan, Cannabics co-founder and chief technology officer. "I believe in the therapeutic value of natural compounds and trust technology to guide us in improving cannabinoid – cancer treatments."
"I am privileged to have the opportunity to direct the research group and looking forward to further validating the connection between cannabinoids and cancer and its therapeutic potential," said Dr Haleli Sharir, principal scientist.
Israel is the first country in which this patent has been granted and results of patent examinations in several other countries are expected in the coming year. "We will continue to strengthen our intellectual property portfolio while actualizing our technology in our lab and providing the scientific data to back our achievements," said Dr. Ballan.
About Cannabics Pharmaceuticals
Cannabics Pharmaceuticals Inc. (CNBX) is a United States public company that has developed  a platform which leverages novel drug-screening tools and artificial intelligence to develop cannabinoid-based therapies for cancer that are more precise to a patient's genetic profile. By developing tools to assess effectiveness on a personalized basis, Cannabics is helping to move medical cannabinoids into the future of cancer therapy.
The company's R&D is based in Israel, where it is licensed by the Ministry of Health to conduct scientific and clinical research on cannabinoid formulations and Cancer.
Disclaimer:
Certain statements contained in this release may constitute forward-looking statements within the meaning of the Private Securities Litigation Reform Act of 1995. Such statements include but are not limited to statements identified by words such as "believes," "expects," "anticipates," "estimates," "intends," "plans," "targets," "projects" and similar expressions. The statements in this release are based upon the current beliefs and expectations of our company's management and are subject to significant risks and uncertainties. Actual results may differ from those set forth in the forward-looking statements. Numerous factors could cause or contribute to such differences, including, but not limited to, results of clinical trials and/or other studies, the challenges inherent in new product development initiatives, the effect of any competitive products, our ability to license and protect our intellectual property, our ability to raise additional capital in the future that is necessary to maintain our business, changes in government policy and/or regulation, potential litigation by or against us, any governmental review of our products or practices, as well as other risks discussed from time to time in our filings with the Securities and Exchange Commission, including, without limitation, our latest 10-Q Report filed on July 16th,  2018. We undertake no duty to update any forward-looking statement or any information contained in this press release or in other public disclosures at any time.
Finally, the investing public is reminded that the only announcements or information about Cannabics Pharmaceuticals Inc. which are condoned by the Company must emanate from the Company itself and bear our name as its Source.